POWERSCREEN SPARE PARTS FOR MOBILE CRUSHING & SCREENING EQUIPMENT
People round the world use annually billions of tons of cement, crushed stone, gravel, sand, and other large and small construction aggregates in the construction. Extraction and production of the above materials require special equipment, such as crushing and screening machines, screening equipment, screw sand dewatering units, conveyors and other accessories.
Powerscreen company dominates in this branch of engineering. Possessing a vast cumulative experience in the industry, Powerscreen experts do the work for the long run, given the new technical requirements of the customer. They not only upgrade machinery, but also introduce strategic innovations. It was Powerscreen company who first in the world implemented the idea of production of mobile crushing, screening and washing equipment. In this segment of engineering, the company has established a flexible system of communication with clients. Powerscreen considers any climatic conditions that their equipment will operate in, so the production of units and components for machinery necessarily consider the customer's requests. Powerscreen equipment is reliable in operation both at low and high temperatures.
High efficiency, reliability, comparably low maintenance cost and the already launched production of component parts make the Powerscreen equipment competitive with other world brands.



SPARE PARTS FOR POWERSCREEN SPECIAL MACHINES
Powerscreen production sites able to produce parts and components for machinery in the amount required for maintenance service of all the operating equipment throughout the world. Maintenance service needs special attention given those specific conditions that Powerscreen machines operate in, including high loads. Only Powerscreen spare parts should be used when replacing parts or assemblies. Original Powerscreen spare parts ensure smooth operation of the whole mechanism because the technology of their production is so designed that it considers the total load. When using genuine Powerscreen spare parts, you retain performance of the whole machine stated by the company.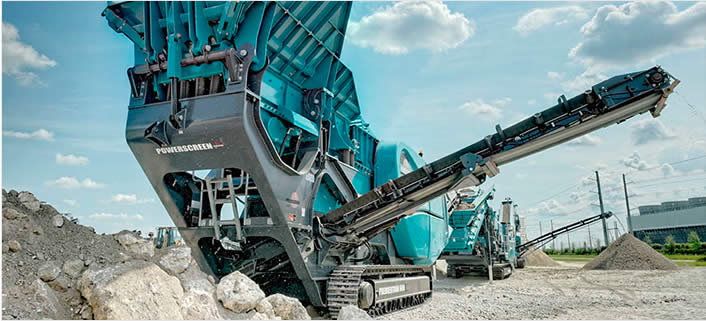 TechnikExpert offers
Company TechnikExpert offers spare parts for Powerscreen crushing and screening machinery. With us you can purchase Powerscreen spare parts for the entire range of the above company equipment.
Logistics experts of the TechnikExpert company will help you to complete all the necessary documentation for transportation.
TechnikExpert guarantees customs clearance for goods within the framework of current legislation, and will deliver goods as fast as it possible to the customs station in the country of the customer on DAP Incoterms 2010 terms.
go to shop