TERBERG SPARE PARTS FOR PORT FORKLIFTS
It was Johannes Bernardus Terberg, a Dutchman, who started the history of the Terberg company with an ordinary forge in 1869 in the village of Benschop. First, it was designed for the manufacture and repair of agricultural equipment. Several generations of the Terberg family contributed in the development of a small enterprise. But in the beginning of XXth century, based on the existing forge, there was organized the production of bicycles and spare parts for tractors and trucks, and later in the forties of the XXth century the company has reached a higher level – they started producing own loading equipment.
As of today, the Terberg company manufactures trucks, tractors, special machinery for municipal services, as well as the loading equipment of various modifications.
The Terberg machinery has proven itself reliable in operation, economically efficient in maintenance service and, not less important, has a great productive capacity – lifting capacity of these machines far exceeds the capabilities of other brands' similar equipment.



Terberg port forklifts
Economic efficiency of any machinery is largely dependent on maintenance service, where the availability of spare parts is a major factor. The Terberg company has a century of experience in manufacturing spare parts for both their own equipment, and for machines of other manufacturers from around the world.
Terberg spare parts are manufactured at the production sites of the company are the same to machine components and assemblies installed on equipment during the factory assembly.
Terberg port forklifts are operated in high working conditions, so this machines components and parts are made with application of nanotechnology and advanced quality supervising test.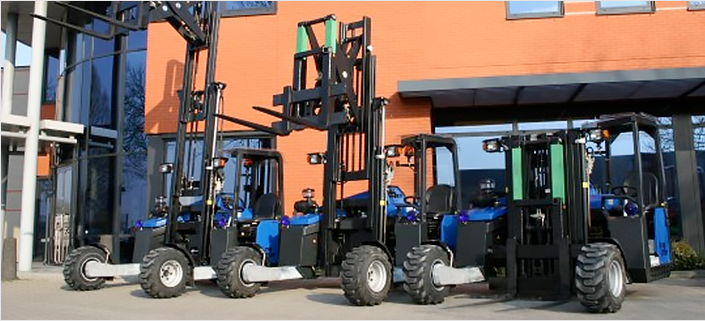 TechnikExpert offers spare parts
The German company TechnikExpert offers spare parts for Terberg port forklifts, providing quality certificate for goods. In our store you can buy spare parts for all models of Terberg port forklifts.
TechnikExpert guarantees customs clearance for goods within the framework of current legislation, and will deliver goods as fast as it possible to the customs station in the country of the customer on DAP Incoterms 2010 terms.
go to shop