SALE OF CONSTRUCTION MACHINES AND SPARE PARTS KOMATSU, HITACHI, VOLVO, TEREX FUCHS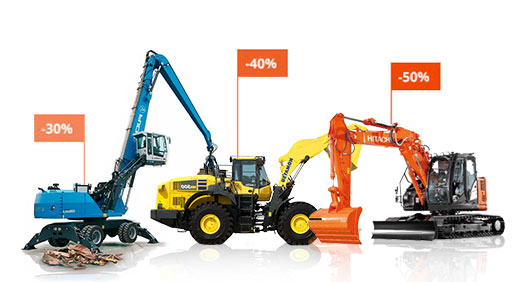 TechnikExpert offers intermediary services between German and European companies: We guarantee initiating and completing successful purchasing of used specialized equipment.
The package of our services includes:

Preparation and check of contract documents.
Coordination of "Technical Condition Act" for the machinery by the supplier.
Transfer of funds from outside the EU to the European bank account.
Preparation of export documents package – export customs declaration EX 1, certificate of origin, certificate of quality, certificate of movement of goods EUR. 1, supplier's declaration for products having preferential origin status.
Study and organization of economically optimal logistics solutions for air freight, sea freight or heavy traffic
Legal support in the event of discrepancies with the European company.

You can get such an extensive set of services
for 8,8% of the total transaction amount.
Each case is a subject to individual agreement.
Our services will help you:

Save money and time;
Manage risks in getting goods which do not meet your requirements.