Iveco Spare Parts
Teaching manuals can be written about the creation of the Italian machine building concern Iveco, its production activities and modern management. Iveco is the youngest automobile concern in Europe, formed by the merger of more than ten independent machine-building companies, as well as units of well-known automobile brands. The year of Iveco's formation is 1975, when the agreement was signed to transfer Klockner-Humboldt-Deutz to the subdivision of Magirus-Deutz subordinate to FIAT.
Three years later, in 1978 a light truck Iveco Daily was designed, fully developed by the designers of Iveco, which was put into serial production. In the following years, Iveco's designers created an extensive range of trucks, buses and other special purpose vehicles, which have been soon recognised in the global automotive market. Such models as IvecoDaily, IvecoEuroCargo, IvecoStralis, IvecoTrakker, IvecoMagirus are known all over the world, today more than 180,000 cars with the Iveco logo are produced.

Iveco produces not only vehicles, but also engines; engines for power plants are especially popular. More than 450,000 engines are produced per year.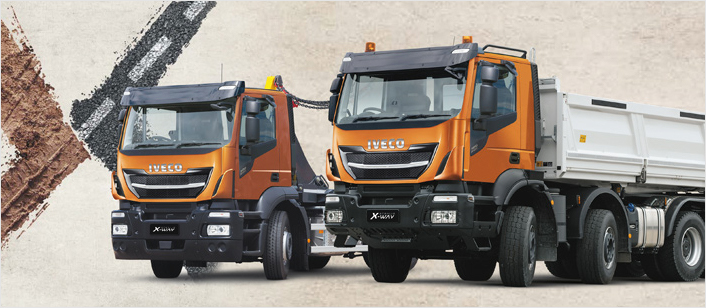 The popularity and demand for Iveco equipment is a result of the advanced industrial technologies; 15 research centres have been established in the concern. Not only research and development is conducted here, in particular, new state-of-the-art models for quality control of products are developed. A separate department is engaged in production and distribution research for the secondary segment of parts, that is, spare parts.
Spare parts for Iveco machines
Most component parts and spare parts are produced at Iveco production sites. Also, assembly parts produced by vendors are supplied, the quality of those is not inferior to those manufactured by Iveco. At each vendor's plant, the representatives of the concern observe the quality control of the products for Iveco. Therefore, component parts and spare parts produced both by Iveco and vendors are considered original, as they are identical to those that are supplied to the Iveco assembly shops.
TechnikExpert offers
The German company TechnikExpert offers original spare parts for Iveco diesel engines, original Iveco spare parts for all models. Here you can buy original Iveco spare parts with warranty and certificate of origin.
TechnikExpert guarantees the customs clearance of goods in accordance with the current legislation, and delivers the goods as quickly as possible to the customs office of the customer's country on conditions DAP Incoterms 2010.