VOLVO SPARE PARTS FOR CONSTRUCTION MACHINES
Volvo Group is a Swedish company manufacturing cars and trucks, as well as engines of various purposes, a variety of agricultural, forestry, construction machines and appliances. Volvo Group was founded in 1927 in Gothenburg (Sweden) as a subsidiary company.
Today the Volvo Group includes 9 manufacturing companies and 11 business units. Spare parts and consumables for Volvo machines are as reliable and durable as the Group itself.
Volvo Construction Equipment company manufactures construction and road machinery. Volvo CE produces excavators, dumpers, road rollers, graders, loaders and a variety of equipment.
Volvo Group devotes special attention to the innovative development, having Volvo Technology unit engaged in the research activity and implementation of innovations. In 2016, the Group introduced a new hybrid truck LX1 and an unmanned electric cart HX1. These are brand new technical structures with an enormous fuel economy and with the prospect of 25% costs reduction.

Spare parts for VOLVO construction machines
Any part is important for the stable and long-term operation of the whole machine, but there are parts and units which during the operation experience extreme loads, they are specially tested during manufacture.
In order to increase the performance of the machinery and reduce operating costs, the rules should be strictly adhered to – using only the original Volvo parts. Volvo spare parts are designed, manufactured, tested and approved to the highest standards and meet the highest quality requirements.
To organize the supply of multimillion depot of Volvo equipment with spare parts, the Corporation created Parts Logistics business unit, also providing spare parts supply for construction machinery Volvo machines.
Volvo spare parts for the construction machinery machines undergo rigorous quality testing; they are reliable in operation like the Volvo tech itself.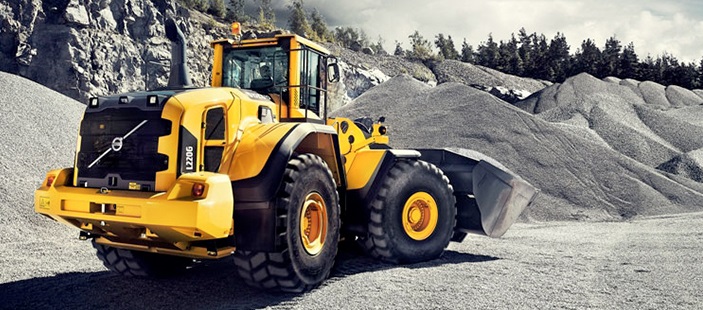 TechnikExpert offers
TechnikExpert Company offers original ex warehouse Volvo parts providing the certificate of origin. An extensive assortment of goods in our online shop allows purchasing Volvo parts for any kind of machinery.
Having concluded with us the contract on delivery of goods, you will be able to monitor your cargo location along the way of its movement.
TechnikExpert guarantees customs clearance within the current legislation framework, and will quickly deliver the goods to the customs point of the customer's country on DAP Incoterms 2010.