CATERPILLAR SPARE PARTS FOR CONSTRUCTION MACHINERY
American Corporation Caterpillar is a leading global manufacturer in the engineering industry. Fifty plants in the United States and sixty in other countries produce more than 300 items of equipment.
Caterpillar equipment is of high reliability in operation and high efficiency when operating in the harsh climate. Therefore, the plant was built in the town of Tosno of Leningrad region, the products of which are focused on the domestic Russian market to operate in the severe cold conditions. Here dump trucks Cat 773, Cat 777, Cat excavators 320 and Cat 336 are assembled. Representative offices of the Company operate in Moscow, Saint-Petersburg, Krasnodar and Yekaterinburg.
In Ukraine, the Caterpillar machinery is used in many branches of industrial and commercial activities, and road construction in Ukraine under caterpillar techniques has been recognized the most efficient and cost-effective.

Caterpillar Engines
Engine manufacturing is the industrial backbone of the Company. At that, the Corporation produces Caterpillar engines not only for its own equipment, but are also available for application by other world brands. Caterpillar engines are installed on the marine and railway transport, as well as on equipment, machinery and mechanisms for different purposes.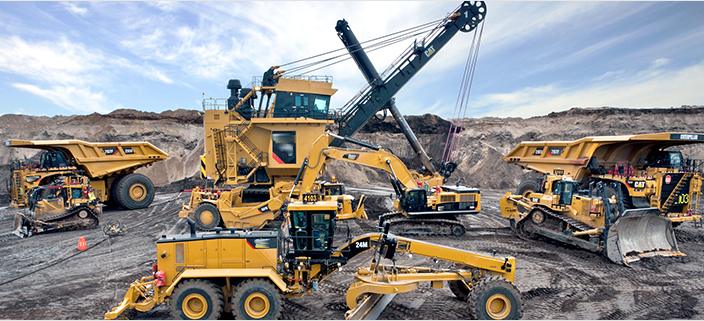 Caterpillar Spare Parts (Caterpillar)
The Corporation pays special attention to the production of spare parts aimed to ensure smooth and efficient operation of all modifications of engines. Original Caterpillar spare parts are tested under the latest technologies.
TechnikExpert Company offers spare parts for the caterpillar engine providing guarantee and certificate of origin.
In the TechnikExpert store you can also buy Caterpillar parts and mechanisms for all types of special equipment. The parts we offer are manufactured according to the specifications of the original equipment and recommended by Caterpillar.
Our sales engineers will advise you when you are choosing and ordering products. Our logistics specialists will organize the prompt and cost-effective delivery of spare parts for you.
Cooperation with TechnikExpert will help you get the right parts timely and minimize the downtime of the equipment.
TechnikExpert guarantees customs clearance in the framework of current legislation, as well as quick deliverance of goods to the customs station of the country of the customer under DAP Incoterms 2010 terms.